An affiliate is a person receiving a percentage on the sales she makes sharing our products to her audience. Become our affiliate partner by advertising our presets and earn 40% commission from your first sale. You can advertise them on your website / Blog and social media
Promote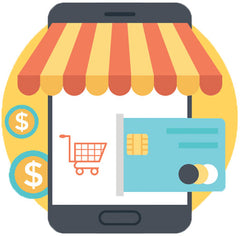 Track
Get paid
Join the program
Register for free enter your infomations and get started.
Share the products
Share your link / Affiliate with your audience to promote our products.
Track your sale
Access your dashboard to see your traffic and earning reports.
Get Paid every week
Get 40% commission on each confirmed sales you made via your link/code.
WHAT YOU GET
40% commissions on all sales made through your affiliate link
Dashboard with earnings and traffic reporting
Access to graphics and promotional material resources
Get 1 free preset (mobile and desktop version) to use and promote us
Get a personal affiliate discount on all LOOX presets with -20% off
60 day cookie - track your prospects and count them on your sales when they buy witin 60 days
Monthly payouts and unlimited earning potential
Gain access to a free preset pack of your choice after your first 10 sales
The more you promote us the more you will earn
Frequently Asked Questions